KTM Komuter
is a commuter train service in Malaysia operated by Keretapi Tanah Melayu (KTMB). It was introduced in 1995 to provide local rail services in Kuala Lumpur and the surrounding Klang Valley suburban areas.
It is popular with commuters into the city, who thus avoid being caught in road traffic congestion. The trains used are air-conditioned electric multiple units. 'Park & Ride' facilities are provided at stations at a nominal charge.
Routes:
> Batu Caves-Port Klang Route
> Rawang-Seremban Route
> Rawang-Tanjung Malim Shuttle Route
Note: Senawang and Sg. Gadut stations have been opened
The new six-car sets (SCS) scheduled to arrive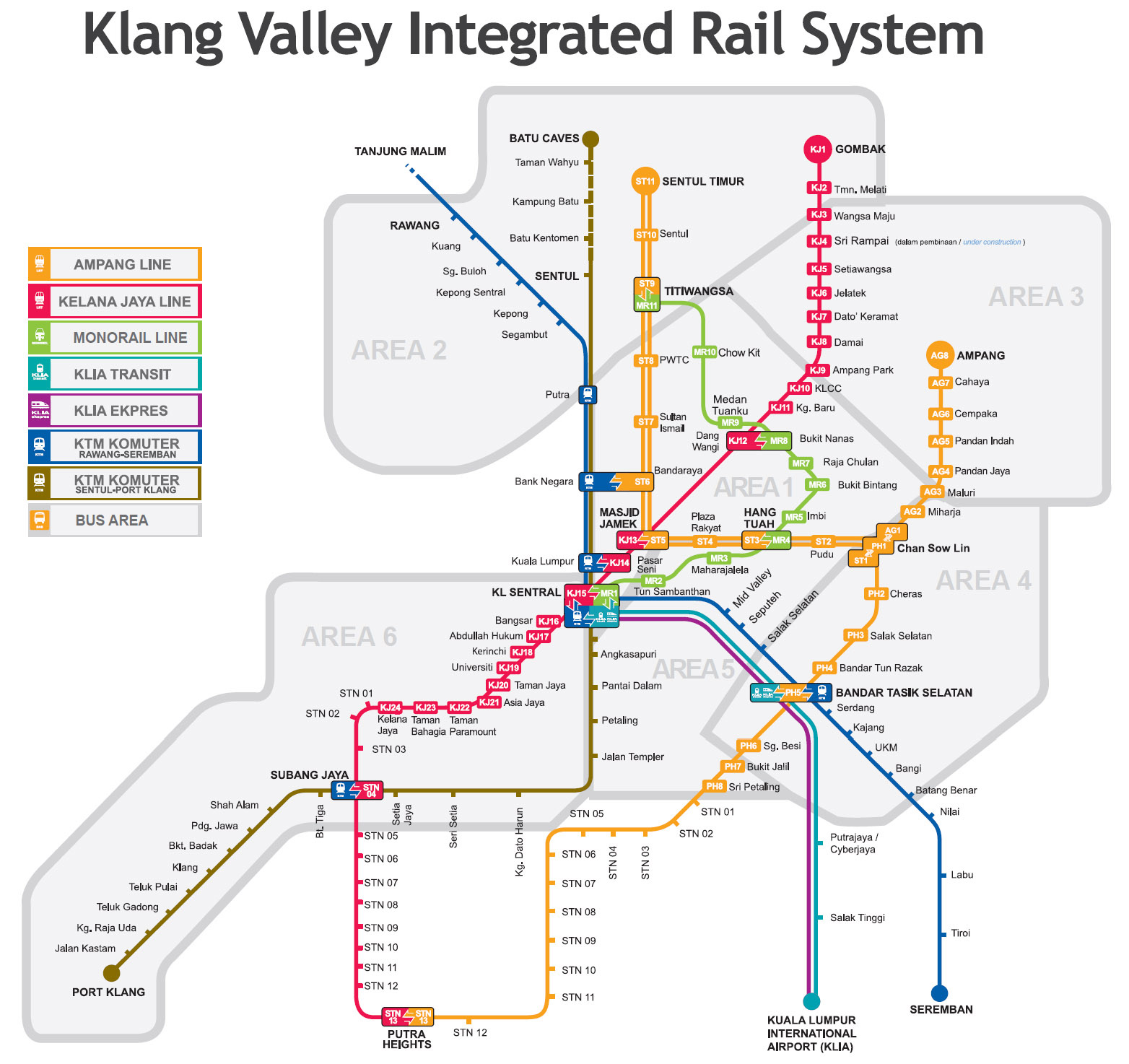 KL Transit Map
For RapidKL LRT and Monorail network, click
here
.