As many have pointed out there has been many disputes before on the ridership figure for Klang Valley public transportation.
Land Public Transport Commission (SPAD) or Ministry of Transport has never published any average daily ridership for Klang Valley while they just simplify into annual ridership. We seen a change in 2017 when they tweaked the report presentation.
Inequitable figures from SPAD
A contradicting figures from a same source but different year. A clear cut distorting figures from 17% (2010) to mere 11% (2010).
While we are not "briefed" on why the revision but we have reasons demonstrate that public transport user have doubled just to justify the huge spend on MRT.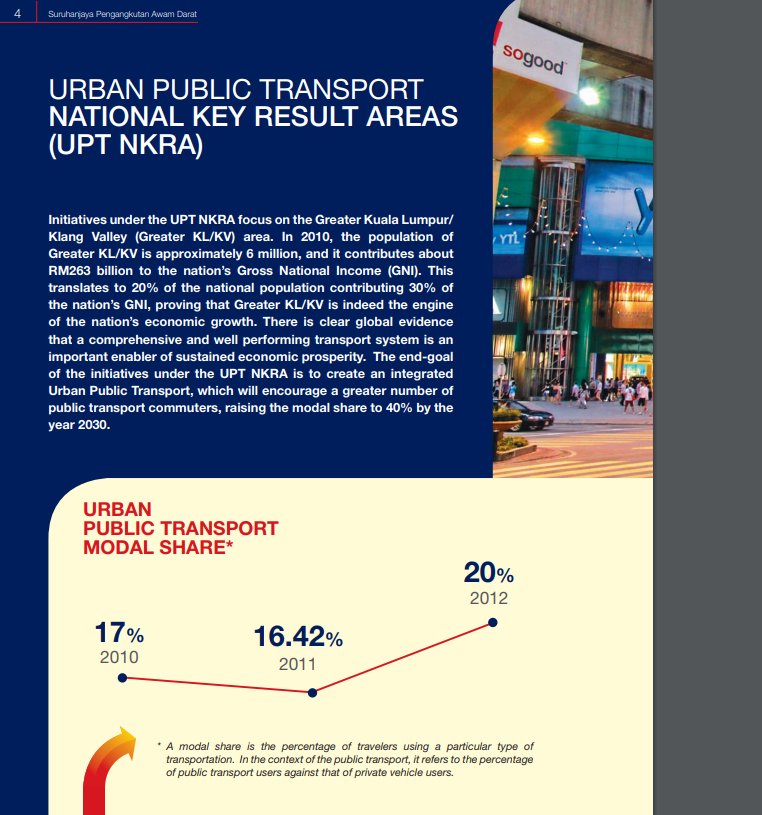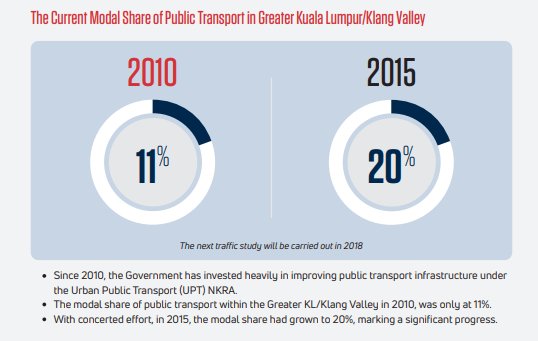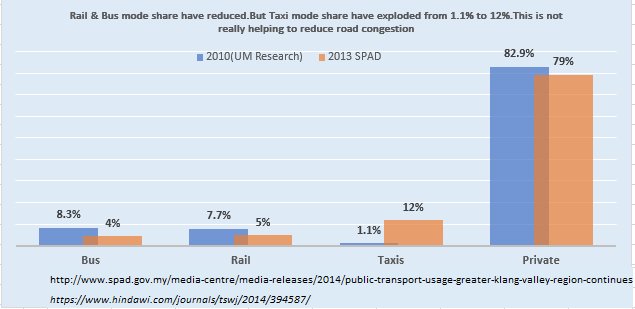 The false representation for must be addressed as looming RM140 billion expenditure for MRT is worrying trend.
Average daily ridership for 2017
Kelana Jaya Line carries more than
272,000 passengers (39.3%)
out of the total 694,000 recorded daily.¹ Meanwhile, Sri Petaling Line is estimated to cater
240,000 passengers (34.6%)
and MRT Sungai Buloh - Kajang Line with only ridership of
181,000 (26.1%)
.
MRT Line 1 targeted 442k ridership on its opening year, which the current capacity doesn't permits. The forecast of MRT Line 1 ridership will increase to approx. 480k per day in 2022 once MRT Line 2 is operational.
Kelana Jaya Line current daily capacity is about 240k per day which resulted over-capacity during peak hour. Its capacity is about the same as MRT Line 1 (with their current train-sets).
Will MRT Line 1 with the 58 train-sets able to service the expected ridership? The max hourly capacity per direction of 20k is about the same as Kelana Jaya Line now.
Major concerns are huge budget overrun and actual ridership hits only 75% of forecast first year ridership.
Comparison with Singapore
²
While Singapore continues to be forefront in Southeast Asia with whooping 7 million ridership daily, Malaysia has to learn from them on optimising the infrastructure and realistic future plans.
References:
SPAD Annual Review 2017
¹
LTA tableau
²